Subject to what is permitted under applicable law, you are free to choose the type of Content you produce and post or publish.
We are not responsible for any Content that violates community standards in your community. We expect and demand that you comply with all applicable laws when using the Website and when submitting or posting Content to the Website. If you are unsure whether or not Content will violate a law, you are urged to contact an attorney prior to posting the Content. We cannot enforce every jurisdiction's laws for all Content that is posted to the Website. As such, we are not responsible for the Content of the Website.
You must evaluate, and bear all risks associated with, the use of any Content, including any reliance on the accuracy, completeness, or usefulness, or lawfulness of such Content. In this regard, you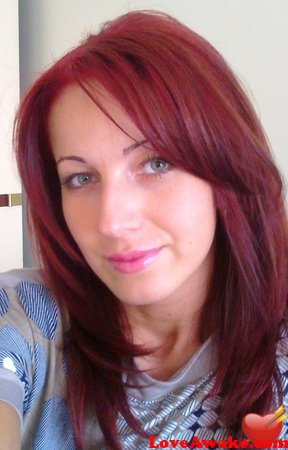 acknowledge that you may not rely on any content created by us or Content transmitted to the Website. You are responsible for all your Content that is uploaded, posted, emailed, transmitted, or otherwise made available via the Website.
If we have a reason to suspect that your Content violates any third party right, including without limitation any copyright, trademark, or property right, we can require you to provide us with written evidence of your ownership of, or right to use, the material in question. If we require such written evidence, you agree to provide it to us within five (5) working days of the date of our request. Your failure to provide us with such required written evidence within that timeframe may lead to the immediate termination of your account, us demanding compensation from you for any accrued costs and damages related to such Content.
You agree and understand that the Website (and its successors' and affiliates') may make use of your Content for promotional or commercial purposes and to render the services pursuant to these Terms of Services
You shall be solely responsible for your own Content and the consequences of posting, uploading, publishing, transmitting, or otherwise making available your Content on the Website. You understand and acknowledge that you are responsible for any Content you submit or contribute, and you, not us, have full responsibility for such Content, including its legality, reliability, accuracy, and appropriateness. We do not control Content you submit or contribute, and we do not make any guarantee whatsoever related to Content submitted or contributed by Users. Although we sometimes review Content submitted or contributed by Users, we are not obligated to do so. Under no circumstances will we be liable or responsible in any way for any claim related to Content submitted or contributed by Users.
You affirm, represent, and warrant that you own or have the necessary licenses, rights, consents, and permissions to publish Content you submit; and you license to the Website all patent, trademark, trade secret, copyright, or other proprietary rights in and to such Content for publication on the Website pursuant to these Terms of Service.
If you are seeking information regarding any illegal or inappropriate activities, you agree to leave the Website immediately
You further agree that Content you submit to the Website will not contain third party copyrighted material, or material that is subject to other third party proprietary rights, unless you have permission from the rightful owner of the material or you are otherwise legally entitled to post the material and to grant to the Website all of the license rights granted herein.
For clarity, you retain all of your ownership rights in your Content. By submitting Content to the Website, you hereby grant the Website's operators an unlimited, worldwide, perpetual, non-exclusive, royalty-free, sublicensable, and transferable license to use, reproduce, publish, distribute, broadcast, market, create derivative works of, adapt, translate, publicly display, communicate, or perform, make available or otherwise use all of the Content, including without limitation for promoting and redistributing part or all of the Website (and derivative works thereof) in any media formats and through any media channels. You also waive to the full extent permitted by law any and all claims against us related to moral rights in the Content. In no circumstances will we be liable to you for any exploitation of any Content that you post. You also hereby grant each User of the Website a non-exclusive, royalty free license to access your Content through the Website as permitted under these Terms of Service. You hereby understand and agree that you may not use the Website to allow other Users to download or otherwise save the Content you post (or any part thereof). The above licenses granted by you in video Content you submit to the Website terminate within a commercially reasonable time after you remove or delete your Content from the Website. You understand and agree, however, that the Website may retain, but not display, distribute, or perform, server copies of your videos that have been removed or deleted. The above licenses granted by you in User comments you submit are perpetual and irrevocable.